TOWN OF SOUTHOLD ANTI-BIAS TASK FORCE – ANNUAL UNITY PICNIC – Aug 13, 12-4pm
We are pleased to invite you to attend the Eleventh Annual Unity Picnic: Together Celebrating
Diversity! on Saturday, August 13th, 2022, from 12:00 to 4:00pm at the park behind the Peconic school
building, on Peconic Lane. Every year, we host this event to honor the Town of Southold's strong
commitment to promote respect for diversity.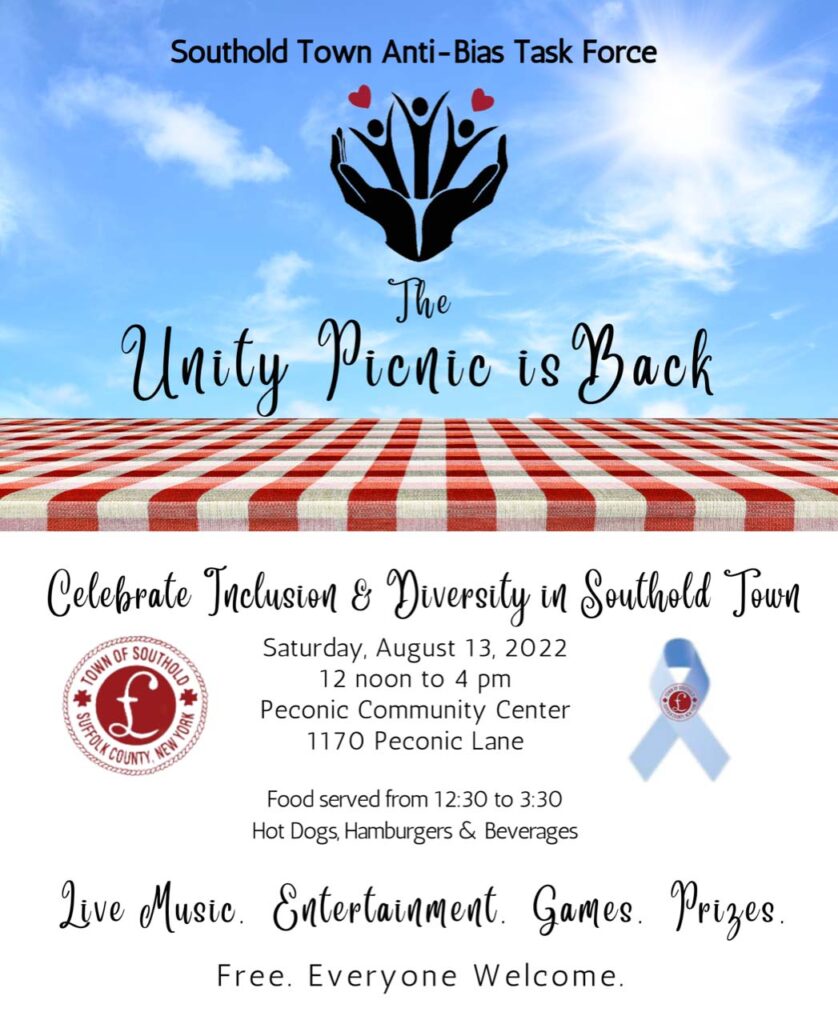 As you know, the Anti-Bias Task Force is dedicated to promote dialogue and understanding in the Town
of Southold in order to prevent bias, bigotry and prejudice. We believe that the Unity Picnic gives us the
opportunity to invite all the members of our community to celebrate and embrace our differences,
which make the fabric of our nation.
Everyone can come together to meet neighbors and make new friends, and to enjoy a fun-filled, relaxing
afternoon with live music, games for the children, entertainment and good food!
We hope you can join us at the picnic and help us work to become a bias-free community.
As Maya Angelou rightfully puts it, "in Diversity there is beauty and there is strength."
Valerie Shelby – Co-Chair
Sonia Spar – Co-Chair